From backyard design ideas to a one-of-a-kind outdoor living space
When it comes to designing your outdoor living space, the possibilities are endless. You want it to be an extension of your home — a place where you can relax, entertain, and connect — but turning those backyard design ideas into reality is no easy feat.
At BPI Outdoor Living, we design and build spaces that are as beautiful as they are functional. Our backyard design idea portfolio exists to inspire and guide you, and here's how to get the most out of it.
Start by thinking about what you want most from your outdoor living space. Do you love hosting cocktail parties? Are you seeking a place to relax and unwind? Or do you dream of a backyard oasis your whole family enjoys? Once you have a clear idea of what you want to achieve, you can start to gather inspiration.
Browse through our portfolio of recent projects, and make note of the details that catch your eye. Bring your backyard design ideas to your design consultation, and we'll help you pinpoint the styles, materials, and features that are perfect for your space.
Whether you want a lush poolscape, a gourmet outdoor kitchen, or comfortable and stylish outdoor furniture to make your space even more inviting, we can transform your biggest design ideas into an outdoor living space you'll never want to leave.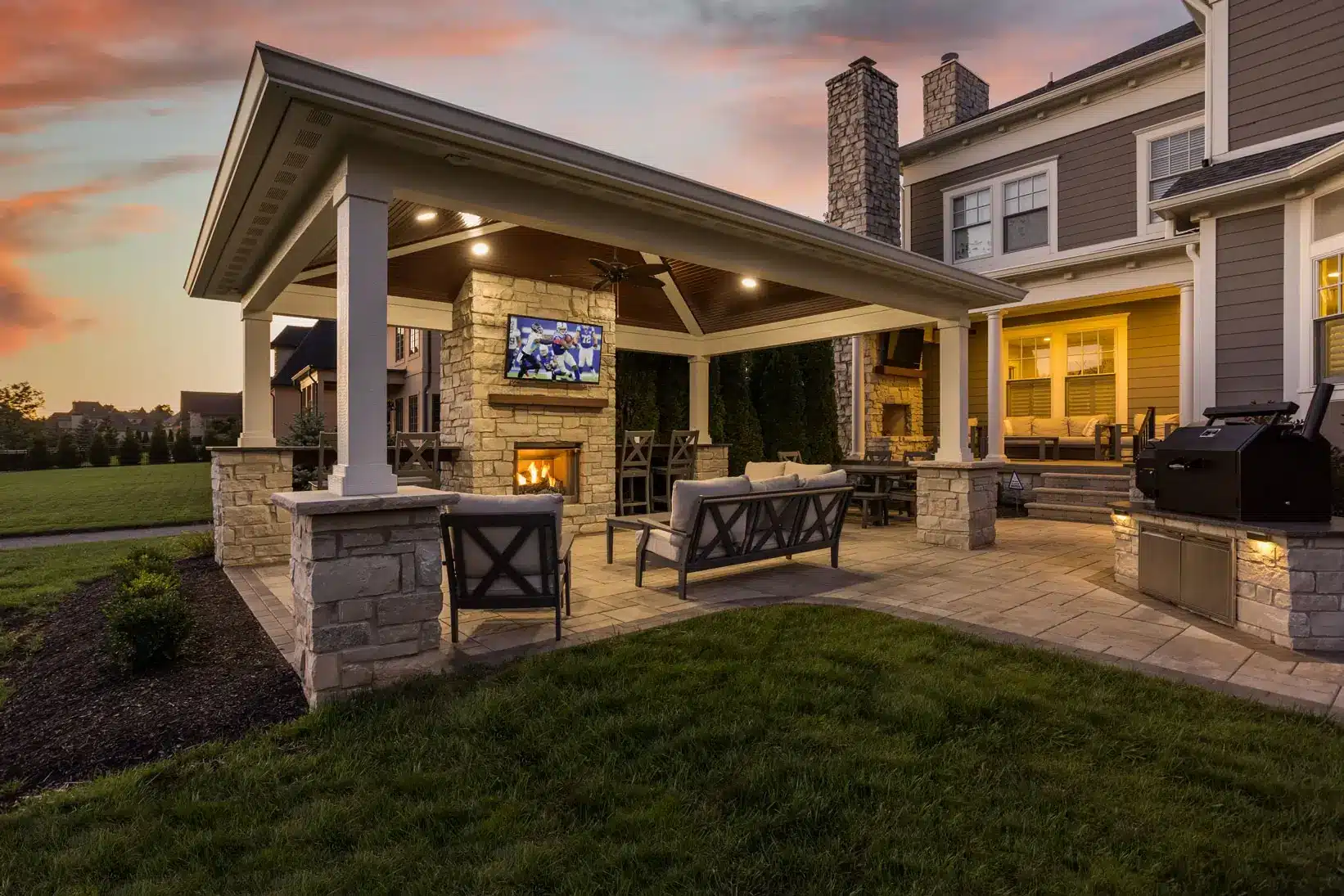 Have all the inspiration you need?
Learn how to hire the right landscape architect for your project
You have a vision for your outdoor space. All you need now is the right outdoor living partner to help you transform those ideas into the perfect space for family and friends to gather. Before you get started, find the landscape architects that check all the right boxes.
Imagine the possibilities